Coloured Earth Pigments at Celtic Sustainables
Coloured Earth Pigments at Celtic Sustainables
Unit 9 Parc Teifi Business Park, Cardigan, SA43 1EW, Ceredigion
Details
High Quality, non-toxic, earth and mineral based pigments. Coloured Earth Pigments are available in 63 colours. In stock at Celtic Sustainables, Cardigan.
Celtic Sustainables specialise in the most natural paint, organic and environmentally friendly products that really perform, at the lowest prices; so you and your home can breathe easy. As well as in the home, our products are creatively used by artists and craftspeople all over the UK. Our Cosywool Welsh Wool insulation, for example, is used in soft furnishings, our non-toxic pigments in art and art products like natural wax crayons, our natural oil wood finishes are loved by many woodworkers for both sculptural work and kitchen utensils. We have recently created a new range of non-toxic earth and mineral based pigments: Coloured Earth Pigments. Watch this space for more details! If you haven't already visited us at our showroom in Cardigan, please drop by. We love to feature artists and craftspeople that use our products on our blog and newsletters. Currently looking for Art Shops and others interested in selling our Coloured Earth Pigment Range.
Type:

Open All Year

Keywords:
Directions
Opposite CCF Farmers Co-op on Parc Teifi, Cardigan.
Facilities
Facilities:
Parking
Wheelchair Access
Toilets
Dogs Welcome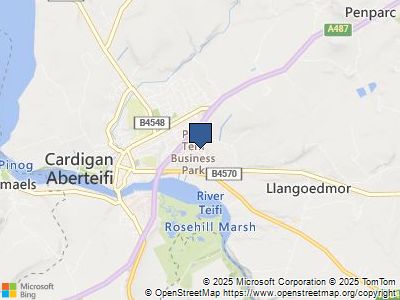 Unit 9 Parc Teifi Business Park, Cardigan, SA43 1EW, Ceredigion