Siramik
Lanclynadda Alltwalis, Alltwalis, Carmarthen, SA32 7DY, Carmarthenshire
Details
Potter's wheel courses and lovely hand thrown ceramics
Award winning Siramik provides courses to learn on the potter's wheel. Half day and full day courses and a weekend course with inhouse accommodation. We are situated in the Carmarthenshire Hills and have a light and spacious studio that contains six potter's wheels an all tools and equipment needed. Try it, you might like it! Directions to the studio are on the website www.siramik.co.uk. Siramik also creates hand thrown, hand decorated individual designed ceramics for you to use, hold and enjoy. Earthenware ceramics that have been coloured and carved using the scrafitto method and our lovely daffodil design that is hand painted on the bisquit (first firing) ware ceramics. The ceramics are then glazed and fired again in the glaze firing. All ceramics are fired to 1100 degrees Celsius and are oven proof, microwave and oven safe.
Type:

By Appointment Only

Keywords:
Trail Weeks
9-5 daily but ring before visit on 07866 000326. I might not be in the studio.
Directions
6 miles north of Carmarthenon A485. See right exit to Brechfa but ignore. 300 yards further after parking haven Siramik sign and turn night onto small road uphill. Drive for 2 miles through yard of neighbours called Pantygof. Drive till end of road.
Facilities
Facilities:
Parking
Wheelchair Access
Toilets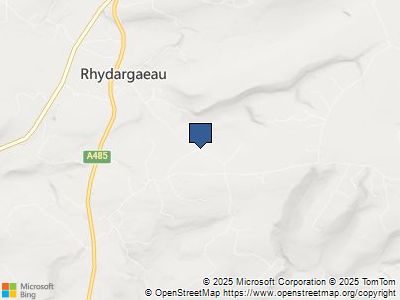 Lanclynadda Alltwalis, Alltwalis, Carmarthen, SA32 7DY, Carmarthenshire